Invitation | Thematic tracks| Submission and Revision | Proceedings and Presentations | Awards | Important Dates |
Invitation
The EPIA Conference on Artificial Intelligence is a well-established European conference in the field of AI. The 19th edition, EPIA 2019, will take place at Vila Real in September 3rd-6th, 2019.
As in previous editions, this international conference is hosted with the patronage of the Portuguese Association for Artificial Intelligence (APPIA).
The purpose of this conference is to promote research in all Artificial Intelligence (AI areas), covering both theoretical/foundational issues and applications, as well as the scientific exchange among researchers, engineers and practitioners in related disciplines.
EPIA 2019 will feature a set of thematic tracks (see info below), covering a wide spectrum of AI topics.  
Submission and Revision
All papers should be submitted in PDF format through the EPIA 2019 EasyChair submission page. Prospective authors should select the thematic track to which their paper is to be submitted. Submitted papers should be prepared according to the Springer LNCS format: SPRINGER_conference-proceedings-guidelines with a maximum of 12 pages.  Submitted papers will be subject to a double-blind review process, and will be peer reviewed by at least three members of the respective track Program Committee. It is the author's responsibility to remove their names and affiliations from the submitted papers, and to take reasonable care to assure anonymity during the review process.
Proceedings and Presentations 
Accepted papers will be included in the conference proceedings ( a volume of Springer's Lecture Notes in Artificial Intelligence)  provided that at least one author is registered in EPIA 2019 by the early registration deadline. EPIA 2019 proceedings will be indexed in Thomson Reuters ISI Web of Science, Scopus, DBLP and Google Scholar. Each accepted paper must be presented by one of the authors in a track session.

Thematic Tracks
Awards  
Best Paper Award, for the best research paper presented at the conference — €1000 sponsored by Springer.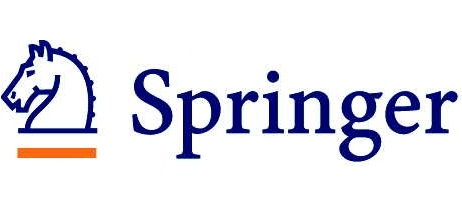 Important Dates

Paper submission deadline (Extended) : April 15, 2019

April 30, 2019

Paper acceptance notification: May 31, 2019, June 7, 2019

Camera-ready deadline: June 15, 2019, June 21, 2019

Conference: September 3-6, 2019